Folding Partitions
For over 55 years, Panelfold has been engaged in the manufacture of the finest space division products available. Each of the products in this section have application photos, product description, specifications, CAD drawings, test data, installation instructions, surfacing patterns and colors, all available at your fingertips.

---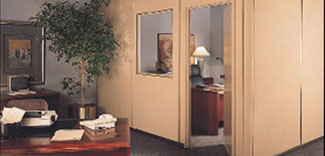 Relocatable Walls
PrimeSpacer® relocatable/portable walls complement Panelfold's operable walls, acoustical accordion folding partitions, and folding doors.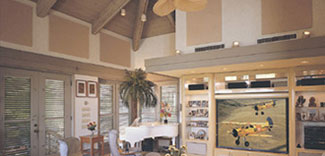 Acoustical Panels
Echosorb® Acoustical Panels are offered in stock and custom sizes up to 48" (1220mm) by 96" (2440mm) in a wide variety of acoustically transparent panel fabrics.